Associated Rack Corporation offers a wide variety of specialized services for customers involved in the surface finishing industry. These services include:
Testing of plating
Customized Cad Drawings
Onsite Repair
Complete rebuilding/modifying of current tooling
Installation of rectifier to tank bussing
In-tank anodes
Conveniently located plants with delivery and pick up of our product
Cleaning of tooling and parts used in painting, powder coating and electro coatings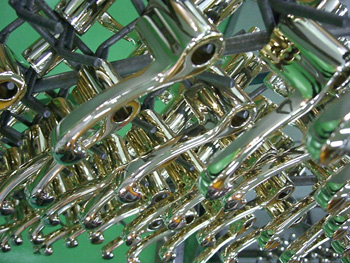 Our Commitment To Our Clients
Honesty, integrity, trust, quality, and value are core beliefs that you can count on with ARC.  Working with lean manufacturing we strive to improve your overall production, yield, and operations through our custom fabrication solutions.  Our goal is to get it right the 1st time, on-time, every-time. 
ARC "Sales Engineers" , are knowledgeable and experienced in processing methods and can design custom tools to optimize your equipment's capabilities. In combination with maximizing space utilization and loading/unloading efficiencies, ARC will respond to your request with a precision-built prototype for testing. Upon your approval, ARC will commit to a firm delivery date.
With production facilities strategically located in 7 major U.S. industrial centers, your product is manufactured at an ARC facility near you. On those occasions when you need delivery "yesterday", we have the flexibility to produce at several of our facilities or shift additional personnel to the ARC plant nearest you. Our centralized purchasing system means that there are materials readily available at all locations.
Thousands of companies, who are now our customers, prove that ARC means value. When you contact your nearest ARC location you can begin to experience the combination of service, quality, and value as only we provide. Then you can relax with the peace of mind knowing that you have selected the best.